CAN'T MAKE IT DOWN TO DEMO DAYS?
SET UP A PRIVATE DEMO!
We provide our Private Demo Program for serious buyers getting into the sport and in the market to buy their best suited SUP! You can try out different SUP types and models to compare and determine which SUP is best suited for you!


We are the only local paddle board company that has demo boards for every model we carry that you can try side by side before you buy! That's right, you can try out different models to best understand which board model is right for you. You can read about the different style of boards on the internet, or you can try them out for yourself and find out which sup is most suitable for your skills and desires. There is nothing like testing out different models side by side, and experiencing firsthand how they each feel on the water.
You can hand select sup paddleboard models that you can test drive before you buy. If you are looking for the best sup for surfing or the best inflatable sup or the perfect beginner stand up paddle board to start out and learn on and improve, trying the brands and models side by side can really help you make the right decision that you'll be happy with. We will help guide you into some paddle board options best suited to your paddle criteria.
There are a few ways you can test drive various sup board brands and models:
A private demo, or
weekly demo days on Saturdays at Baby Beach Dana Point!
Now you are in the real-deal SUP GAME!
Privately Scheduled Demos
We offer private demos for qualified participants for one or more people with our recreational paddleboards and performance/ tour sups. We will meet you at one of our demo locations with all the boards you are thinking about buying so you can try them side by side. You can take them out on the water on your own or one of us can paddle along with you if you want us to show you the specifics of each brand, design and model as you try them. We'll even provide best sup techniques instruction so you can get the most out of supping.
Utilize the online Test Drive Form, fill out all the information, and one of our sup specialist will contact you to get you into your ultimate primo SUP! To save paddle board demo time, click here to fill out the online waiver.

.
These demos are great ways to make sure your next paddle board is your ideal sup! After having one of our Private Demos, Shelly Z was quoted in Newport Beach Indy (click here to read full article):
"Last week I had a chance to experience SUP to You. I wish I had known about them when I went to purchase my board, because the experience was vastly different. SUP to You co-owner Steve Owen met me near Newport Aquatic Center with six boards. I learned more about paddling in that hour than I had learned over the past few years—what different brands mean, different lengths, shapes and prices. Not only did I get to try all of the different boards, Steve gave me some great tips on being a better paddler. Steve was extremely knowledgeable and quick to cater the experience to my needs. Also, while trying the different boards, I got to go out as far as I wanted, and switch boards and learn more about them while out on the board. After a process of elimination, I settled on my ideal board."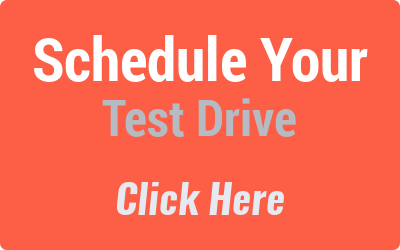 "Instead of spending hours researching and looking at the boards on line, I so recommend the hands on experience of trying the boards before you buy. SUP to You has such a wide range of boards from many different makers you can't go wrong. Within an hour you will not only have tried different boards, but gained knowledge on the boards and the experience of trying them."
Beginner Paddle Boarders
For those looking to try SUP, we have the best way for you to learn. Our stand up paddle board rental program will help you get in the game! Then when you are all hooked on SUP (trust us, you WILL get hooked), come back to see us at one of our demo days events or schedule a private demo and we'll get you on that perfectly suited SUP for YOU.