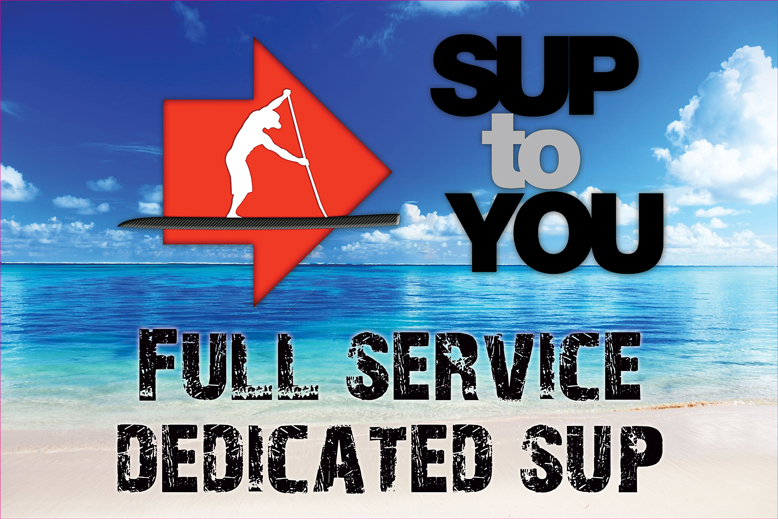 Since opening in 2013, SUP to YOU is all about getting you dialed in on the best Stand Up Paddleboard. Our mission: Being the #1 premier source for providing the most epic board options in SUP, and providing the most stellar red carpet services in the land to cover the SUP enthusiast from A to Z. We service all of South Orange County for Paddle Board Rentals, and for paddle board purchases from LA to San Diego!
We offer only premium brands with the latest and greatest innovative boards in SUP. Whether you're looking for the best stand up paddle board to buy or you're looking for paddle board rentals, we've got you covered! We cover all the bases from entry-level price point boards, to the most elite boards in SUP (but even our price-point boards are top design, top construction SUP's, no need to buy online or from some warehouse to get a deal, we can get you top quality SUP's in the same price range!). And we don't have to push one board over another, you pick it, you paddle it, you love it, the no-brainer way to buy SUP!
Select the boards you want to try, sign up for your test drive, and we'll meet you at the beach and bring SUP TO YOU!
Three reasons we have the best paddle board rentals In Town.
The best sups to rent- premium quality boards that are light and extra stable w

hich is perfect for the beginner paddle boarder. We can get ANY-BODY UP ON SUP!

Our Upgrade SUP's are epic for the seasoned paddle boarder that has performance top of the list!
Free delivery- arrange when and where to drop off and when and where to pick up, SUP TO YOU!