"TEST DRIVE BEFORE YOU BUY" PROGRAMS
Test drive multiple sup paddle boards side by side before you buy!

The No-Brainer way to buy the perfect paddle board that is best suited for you!!!
Every week on Saturdays at Baby Beach in Dana Point, we have our sup DEMO DAYS. For qualified participants (serious buyers :-), you can try out different models and styles and compare them to determine which paddleboard is best suited for you. We will have our canopy set up at 8 am with demo boards ready to be test ridden. This is a FREE event, perfect for those who are looking to purchase the perfectly suited stand up paddle board!
We offer privately scheduled demos with our Mobile Demo Center to qualified participants who are ready to buy their ultimate SUP! There is an $80 deposit that goes towards your board, so figure if you are serious about buying the best suited real deal SUP, it's a NO-BRAINER! Pick online to hand select multiple paddleboards to test out! We will meet you at one of our demo locations with all the boards you want to try. Just show up at your scheduled appointment time, and test out multiple boards side by side! One of our specialists will paddle along with you if you desire, to offer tips for getting the most out of the design of the board you're testing out, and even to give you some paddling tips as well. You can also invite your family or friends to the demo to help you decide which paddle board is best for you!

We are the only paddle board outfitter in So Cal that has demo boards for every model we carry that you can try out side by side! That's right, you can try out different models to best understand which board model is right for you. You can read about the different styles of boards and how they perform, or try them out for yourself and find out which sup is most suitable for your skills and desires. There is nothing like test riding different models side by side, and experiencing firsthand how they each feel on the water.
You can hand select sup paddleboard models that you can test drive before you buy. If you are looking for the best performance sup, or best cruiser sup, or the most stable inflatable sup, or even the best beginner sup to learn and improve on, trying the brands and models side by side can really help you make the right decision that you'll be happy with. One of our specialist can help guide you into some paddle board options to best suit your paddling criteria.
There are a few ways you can test drive various sup board brands and models. Weekly DEMO DAYS on Saturdays at Baby Beach in Dana Point Harbor, or a private demo with one of our sup specialist.
Utilize the online Test Drive Form and fill out the information and one of our sup specialist will contact you. To save paddle board demo time, click here to fill out the online

.

*Note: Our Demo Days special events are not set up to be a way to go try SUP, and our privately scheduled demo programs are not set up to be a SUP lesson / SUP rental. We offer these programs to serious buyers who are all ready to have us get the perfect SUP to YOU!
For those looking to try SUP, we have the best way for you to learn. Our premium stand up paddle board rental program will help you get over the hump. How? Our SUP rentals boards are extra stable, perfect for the beginner paddler! Then when you are all hooked on SUP (trust us, you WILL get hooked), come back to see us at one of our demo days events, or go schedule a private demo, and we'll get that perfectly suited SUP to YOU!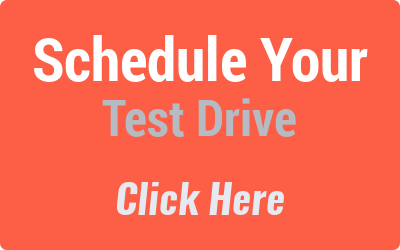 Like the idea of having SUP delivered to your door step? Now you're getting it, SUP TO YOU! Schedule with us to drop-off and pick up your reserved rental SUP! We will supply you with everything you need for an epic day on the water!
Note: Some restrictions apply. Delivery areas for rentals are South Orange County, and LA to San Diego for SUP purchases. When you schedule your Private Test Drive, one of our specialists will get right back with you to get you scheduled in our calendar.